Abaya Safira – Lavender
or 3 payments of RM 0.00 with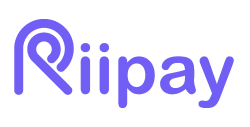 Lebaran Aidilfitri kali ini sangat istimewa. Bertemakan Timeless And Classy Eid, 20 koleksi Aidilfitri MCC terbahagi kepada dua iaitu Timeless Collection dan Classy Collection.
Koleksi 'Timeless' adalah rekaan khas dengan potongan yang 'simple' dan 'clean', praktikal dan sesuai dipakai sepanjang tahun samada semasa Lebaran atau selepasnya. Rekaan yang ringkas menampakkan sisi elegan kepada si pemakai dan sesuai digayakan ke pejabat selepas musim perayaan.
Koleksi 'Classy' pula menampilkan rekaan khas yang lebih 'edgy' dan moden, dengan gabungan material mewah seperti Satin Roberto Cavalli, Brocade, Leather, Parisian Velvet, Morrocon Sequin, Prada Lace dan Saree Kashmir.
Hadiah buat peminat Abaya Bellerina MCC yang merupakan ever-green Abaya yang disukai ramai, kesemua koleksi Abaya bagi #MCCTimelessAndClassyEid2015 direka dengan potongan Abaya Bellerina yang labuh dan longgar, terutamanya pada bahagian dada dan pinggul.
Abaya Safira, koleksi Timeless 2015 direka menggunakan bahan Baby Touch Crepe diadu manis bersama Maxmara Gliter motif chevron di hujung tangan. Kombinasi warna serta corak yang ringkas namun elegan menjadikan Abaya Safira pilihan terbaik bukan sahaja untuk Eid malah sebelum dan selepasnya lagi.
Istimewa buat Abaya Safira, ianya adalah Pre-Order. Harga Pre-Order ialah RM135 (Normal Price : RM145). Item akan dipos selewatnya pada minggu terakhir bulan June bagi saiz M dan L. Bagi saiz-saiz lain akan dipos minggu hadapan.
Harga akan kembali seperti biasa pada 1 Julai 2015.
Round neckline
Hidden side pocket
Zip at sleeves
Long sleeves with zipper fastening which makes this jubah wudu' friendly
Front zipper fastening which makes this jubah nursing friendly
Solat ready
Abaya flare cut (same cutting like Abaya Bellerina, kindly check our full sizing guide before placing your order)
Hand-wash is highly recommended
Very high ironing temperature is not advisable to be applied on the leather
Size available : XS-XXL
Model is wearing XS
Model is 170 cm tall
Price : RM145
Cara membuat tempahan:
1. Go to www.MuslimahClothing.com
2. PM us on FB : www.Facebook.com/messages/muslimahclothing
3. Whatsapp us : 019 288 9304
4. Visit our concept store at 41A, Jalan Plumbum P7/P, Seksyen 7, Shah Alam, Selangor, Malaysia.
Kami suka!
#MCCxNeda
#ModestClothing
#MuslimahClothing
#themodestymovement
#MCCTimelessAndClassyEid2015
Share your thoughts!
Let us know what you think...